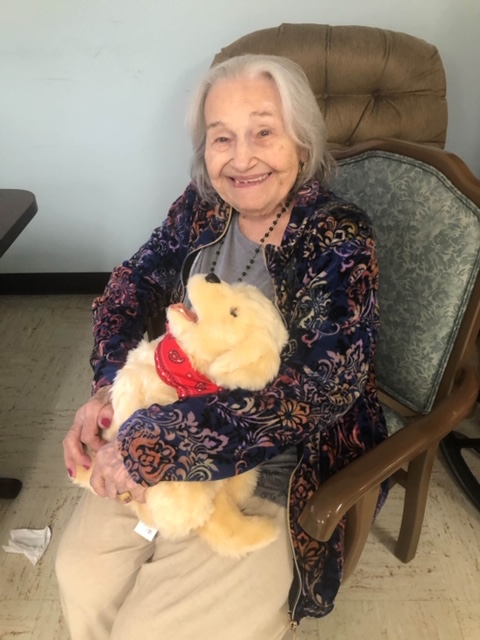 Banks all across the US, are making a real difference in the lives of senior citizens confined to nursing facilities and veterans' homes. We all know how hard residents of senior homes have been impacted by the pandemic. As all resources are stretched thin to protect the most vulnerable among us, senior facility directors can use all the help they can get to ensure the safety and comfort of those they care for. It has become increasingly difficult to keep spirits up while visitation is restricted. That is a niche that community banks are filling by sponsoring programs put forth by the Senior Housing Crime Prevention Foundation.
When banks participate in foundation programs like Senior CrimestoppersTM, Senior SecureTM, and Senior SentryTM, everyone benefits. The seniors of course get all the various the safety and security components that increase their well-being, among them education on financial abuse prevention, while banks earn CRA credit. But especially as senior homes face unprecedented challenges, the Wish Comes True grants included with a bank's sponsorship of Senior CrimestoppersTM have become especially valuable.
As part of a bank's sponsorship of a facility, the Foundation makes an annual grant for the facility to use on a "Wish". Wishes that have been fulfilled in the past were typically for fun things like a piano for a recreation room, or to take residents on outings to places like the zoo or the ballpark. We are seeing a new trend now where facilities are using these grants to deal with the challenges presented by the pandemic. The fact is that at many facilities that serve those with low to moderate income, there often isn't enough budget to absorb the increased costs associated with fighting Covid-19.
Here is a representative list of how many facilities are using the funds to supplement their budget for hard to get essentials:
Supplementing PPE for staff and masks for residents
Proving individual cleaning and sanitation supplies for each resident's room
Supplementing purchases for those on food stamps for uncovered items like toiletries and even pet food
And here is how some have gotten creative in order to fight the isolation experienced through months under quarantine:
Recognition event for Certified Nursing Assistants
iPad purchases and other video streaming equipment so residents can visit online with loved ones
Purchase of robotic pets for patients in memory care
Acquisition of new puzzles, games, etc. to occupy residents
Reading material and stationary for residents
Patio furniture so residents can have socially distant, outdoor BBQ activities
As banks are looking for ways to extend additional support and care for the communities they serve, working with the Senior Housing Crime Prevention Foundation along with CRA Partners is a fantastic option to make an immediate impact in your community where it is most needed.