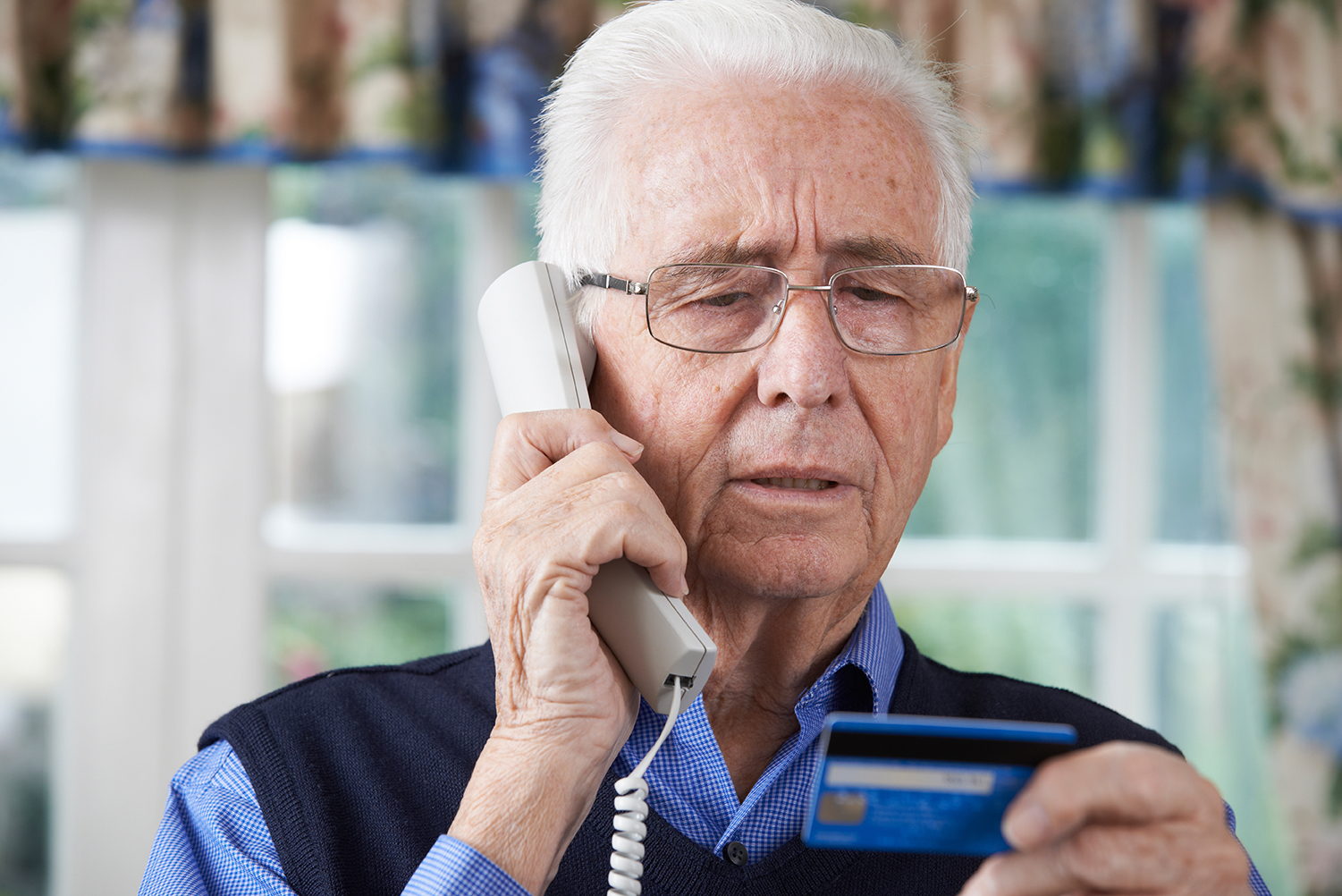 By David Lenoir
The past year has been a trying time for our nation, particularly for America's elderly population who were disproportionally impacted—both in terms of hospitalizations and deaths—from the coronavirus pandemic. To make matters even more difficult, many of our vulnerable citizens found themselves the victim of scammers pretending to assist with COVID-19 related services and using medical and other ill-gotten personal information to perpetrate fraud and rob them of their life savings.
As relationship lenders and financial first responders at the local level, community banks are in a unique position to help their elder customers navigate these confusing and vulnerable times.
Stats on the Situation
Roughly 20 percent of older Americans fall prey to financial exploitation totaling $3 billion annually or an average of $120,000 per elderly victim, according to a study from the AARP Public Policy Institute. And given that only one out of every 44 financial abuse cases are reported, according to the National Adult Protective Services Association, true losses from elder financial abuse could be north of $35 billion annually.
In many cases, it's not only the customer who experiences the loss. Every year, financial institutions lose more than $1 billion in deposits due to the exploitation of older Americans, who control two-thirds of U.S. retail bank deposits.
 Community Bank Resources to Respond  
Community banks are uniquely positioned to help stop the financial exploitation of older Americans as providers of prevention education and information for elderly customers and their adult children, and ICBA has available resources to help.
Senior Crimestoppers and CRA Partners, operated by the Senior Housing Crime Prevention Foundation, provides turnkey content for financial institutions to share with customers. Engaging with this program allows community banks to support secure living environments for seniors while earning CRA credit.
The foundation also offers educational programs on this topic through Community Banker University. The popular Elder Financial Abuse Online Training Course offers a deep-dive into how this type of fraud happens, how to detect it, and most importantly, how to prevent it. This course is available in our training plans and as a stand-alone study.
And in partnership with AARP, ICBA offers a BankSafe online training platform to ICBA member community banks, designed to empower employees with the knowledge and know how to help protect customer assets.
These resources offer key insights to help community banks thwart attacks on their older customers. In tandem with local outreach, community banks can equip seniors with the latest intel on new and prevalent senior-targeted scams including, Medicare and health insurance scams, zoom phishing emails, telemarketing/phone scams, and internet fraud.
The Federal Trade Commission has a "scam alert" page with information about the ever-changing ways that scam artists target consumers. Additional resources are available at icba.org/eldercare.
Equipping Staff and Customers for the Future
While we can't solve elder financial exploitation overnight, ongoing education can equip community bank staff and customers to recognize the warning signs and reduce its prevalence. With community banks leading the way, we can help root out the bad apples to stop the spread of this insidious breed of financial crime and ensure older Americans have economic security in their golden years.
Community banks are the on the front lines of this fight and know that as trusted financial partners they hold important keys to solving this critical issue.
David Lenoir is president and CEO of CRA Partners' Senior Housing Crime Prevention Foundation, an ICBA subsidiary, based in Memphis, Tenn.