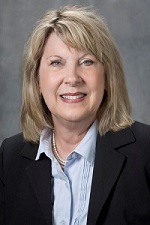 …to share the news with you that one of our former team members, Kay Joest, passed away on May 13, 2019. Kay served as Managing Director of Senior Crimestoppers from September 2002 until her retirement in December of 2017. We'll all remember Kay for her kindness, dedication, and passion for protecting the elderly. She will be greatly missed by all who had the pleasure to know her.
Our deepest sympathies extend to her family during this difficult time.
Please visit the Memorial Park Funeral Home site to share your memories of Kay, and to see details for funeral arrangements once they become available.