We are delighted to announce some new additions to our team that will be serving as regional field representatives across the country:
Charlie Parker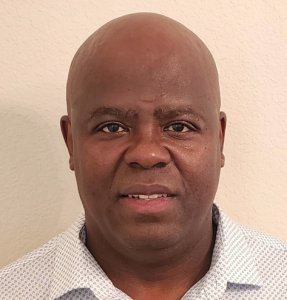 Charlie is a native of Gary, Indiana. He currently resides in Allen, TX where he has lived for the past 15 years.  Charlie brings more than 35 years of work experience to SHCPF where he has worked in various roles ranging from designer, product engineer, project manager, program manager, customer success director, loss control consultant, field Interviewer, and small business owner.
Charlie graduated from Cardinal Stritch University in Milwaukee, WI with an MBA in Finance, BA in Business Administration, and an AAS in Mechanical Engineering Technology.  Charlie served ten years in the US Army and was deployed to various combat operations during his time in the military.
In his recent role as a field interviewer, Charlie's responsibilities included collecting data associated with the quality of care in assisted living and nursing homes and reviewing associated safety risks throughout the state of Texas. Charlie is excited to be part of a team that protects our seniors and elders from fraud, and believes his experience coupled with his understanding of technology will be beneficial to the mission of SHCPF.
Renee Edwards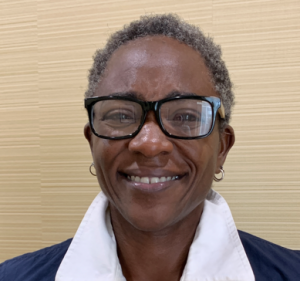 A Baltimore native – O's and Raven fan for life, an alumnus of Morgan St. University, Towson University and the University of North Dakota Law School; where she was the co-founder and former Vice-President of UND Black Law Student Association (BLS) Mid-West Region – the largest student group in the nation. Former John's Hopkins Hospital Children's House Volunteer, Youth Mentor/Life Coach and Ameri-Corps alumnus since 2003. Current Professor of Business Ethics & Law and Management Leadership – Montreat College, former Professor of Communications Law – Clark Atlanta University, previous Faculty member of the Business & Technology Division –Howard County Community College, licensed sports agent –New York State, continuous Red Cross supporter and annual Children's International contributing donor.
Professional experience in capital industries such as legal aid (Washington, D.C Attorney General's Office, and State of Maryland Office of The Public Defender), Government Policy (US SSA), Consulting, Public Relations, Radio/Television promotion and production( CBS Radio & Network), Community Development, Sports and Entertainment Agency.
Member of the Southeast Asian Bar Association of D.C, the National Black Prosecutor's Association and Maryland Chapter MS Society. Renee is the former Executive Director of the Waverly Main Street Inc. Community Development non-profit organization and currently the managing partner of the ER Edwards Consulting Co. Sports and Entertainment Agency division. A veteran of the United States Army and former political candidate for the Baltimore City Council 2012 Mayoral election. Previous Varsity Head Basketball Coach for the Forest Park Senior High School, former Assistant Head Coach – Friends School of Baltimore. Renee enjoys warm travels; philanthropic endeavors, volunteering with community service projects emphasizing civil rights, environmental protection, education and youth empowerment.
Rob Morton
Rob resides in Pennsylvania with his family. He has worked in the management field for over 25 years with some companies like, Round 1 Entertainment, Wawa, Save-A-Lot, and Aldi's. Rob has also worked in the Medical Field as a Community Field Representative for Horizon's Hospice. For the past 7 years, he has operated a family business of 4 Frozen Yogurt/Ice Cream Parlor's which his 2 children recently took over this year.
Welcome Charlie, Renee and Rob! We are very pleased to have you all as a part of our team!