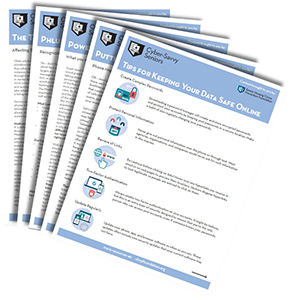 Every year on June 15, World Elder Abuse Awareness Day (WEAAD) is commemorated in America and worldwide, with the purpose of raising awareness about the millions of older adults who experience elder abuse, neglect, and financial exploitation. As many as 1 in 10 older Americans are abused or neglected each year, only 1 in 14 cases of elder abuse ever come to authorities' attention. Older Americans are vital, contributing members of our society, and their abuse or neglect diminishes all of us. WEAAD reminds us that, as in a just society, we all have a critical role to play to focus attention on elder justice.
CRA Partners is a turnkey CRA compliance program powered by the Senior Housing Crime Prevention Foundation. The Foundation operates Senior Crimestoppers, a nationwide crime prevention program educating and safeguarding against theft, abuse and neglect, and is funded exclusively by the banking industry.
Now, banks that partner with them to satisfy CRA requirements, boost community relations, and develop new business relationships, while ensuring safe, secure senior living environments in their communities, will receive a new benefit: "Cyber-Savvy Seniors", a Resource Portal, where partners with password access can download documents with information geared toward senior citizens that will help them navigate the ever-changing waters of online safety. Digital scams continue to increase dramatically, and seniors are particularly vulnerable to cyber-crime.
"Banks involved in our programs will now have access to these valuable resources to share with their older clientele on subjects like stopping robocalls, keeping their data safe online, and how to avoid things like gift card scams, phishing, and more," said Shea Gabrielleschi, VP Southeast Region – CRA Partners.
Additionally, CRA Partners will co-brand the materials with the partner bank logo if desired, and can even add nursing home brand identity of the bank's sponsored facilities, so that the information can be distributed to residents and staff at their sponsored facilities.
Foundation programs are already protecting over 100,000 seniors nationwide.
"We are happy to have supported the Senior Crimestoppers program for many years. We have supported a long-term senior care facility and one of the NC State Veterans homes through the program. Our commitment to these facilities is ongoing and we look forward to participating in them for years to come."
– Joseph Lampron, EVP & CFO – Peoples Bank, Newton, NC
New materials will be added regularly to build this valuable resource library. To learn more about participating in our programs, and to gain access to these resources for your bank or senior facility, please visit https://shcpfoundation.org/resources/ or contact [email protected] (901) 529-4783.