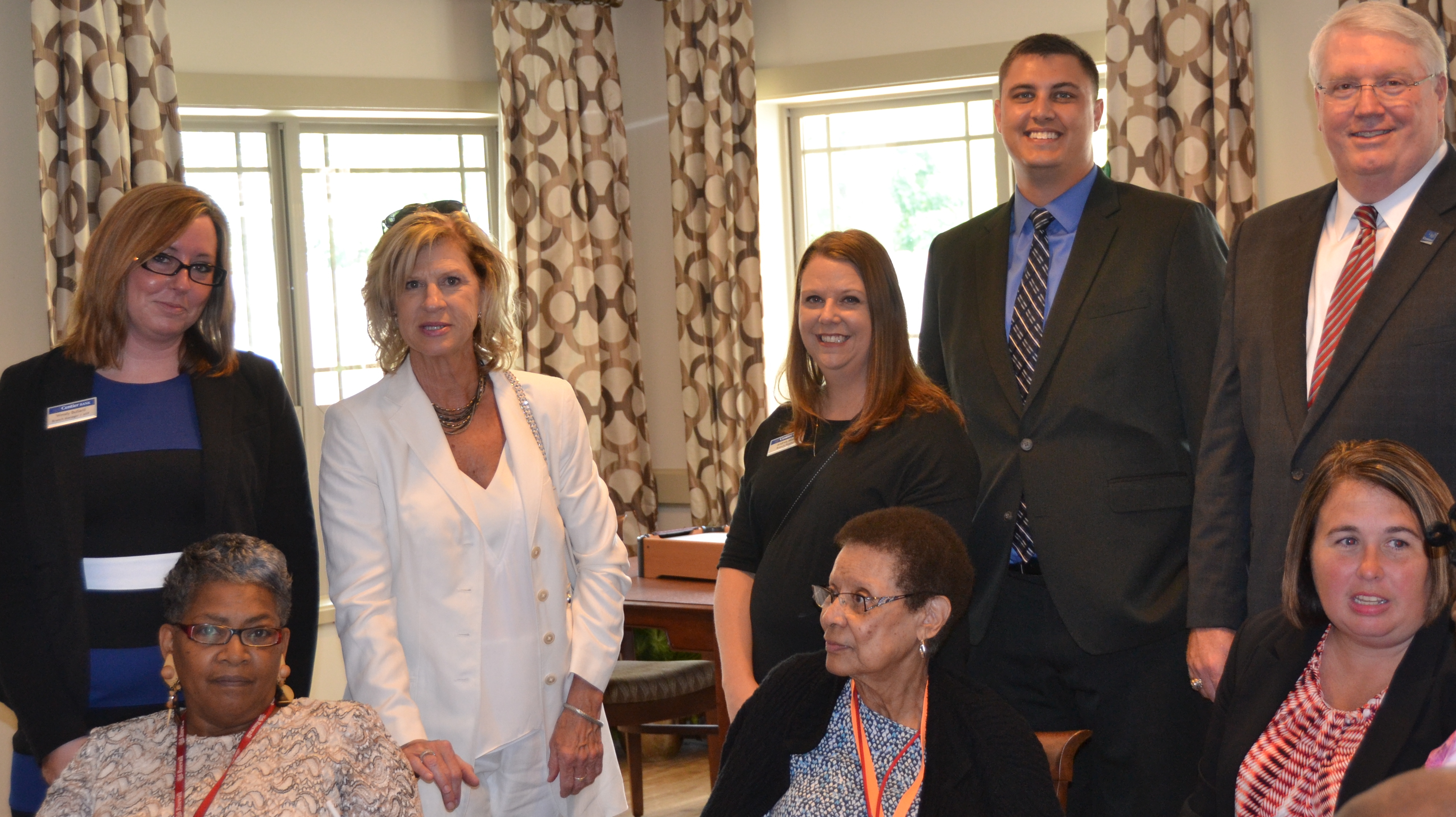 "We support CRA Partners which installs the Senior Crimestoppers program in senior living centers because it is the right thing to do," stated Mike Schrage, Centier Bank President & CEO. "Empowering senior living residents through education, awareness, and resources makes a statement that crime against the elderly will not be tolerated. We support this program and the Wish Comes True Grant in six senior living facilities protecting and granting wishes for 365 residents within our Centier communities."
Thanks to Centier Bank, hundreds of seniors will have an enhanced quality of life due to the Wish Comes True grant which is provided through the operation of the Senior Crimestoppers program. Centier Bank partners with CRA Partners, powered by the Senior Housing Crime Prevention Foundation, and makes this grant available at no cost to the facility. As a sponsored senior care facility, the Wish Comes True grant's purpose is to fulfill a wish or need for one or more of the senior residents. Items purchased or events the residents attend are something they will have fond memories of for many years to come.
The Wish Comes True grant has provided:
– Wii systems for rehabilitation and entertainment
– Therapy gardens to enjoy the outdoors while working on advanced forms of rehabilitation
– Specially built flower gardens or planter boxes for wheel chair accessibility
– Special outings where the residents enjoy a baseball game, a play or a concert
– Themed parties like luaus, fair games, and prom events
– Televisions and juke boxes in the community room for daily entertainment
"Senior Crimestoppers is a way for an administrator to enhance the lives of the residents they serve by providing an additional layer of safety and security. In addition to the crime prevention program, CRA Partners and the sponsoring bank, Centier Bank, want to provide special items or events that provide endless hours of entertainment and meaningful contact that the facility might not be able to provide in its already stretched budget," said Terry Rooker, president of Senior Crimestoppers.
"We support the Senior Crimestoppers program because it is the right thing to do," stated Mike Schrage, Centier Bank President & CEO. "Empowering senior living residents through education, awareness, and resources makes a statement that crime against the elderly will not be tolerated. We support this program and the Wish Comes True Grant in six senior living facilities protecting and granting wishes for 365 residents within our Centier communities."
Established in 1895, Centier Bank is a full-service community bank offering personalized service, commitment to the community, and sound management. They offer a variety of products and services such as: competitive rates, innovative banking services, retail, commercial and mortgage lending, as well as acquisition, development and construction financing. ATM, traditional safe deposit boxes, and drive-in banking are also provided. But they don't stop with products. Delivering excellent customer service is at the top of their list as they want to give every customer an extraordinary customer service experience