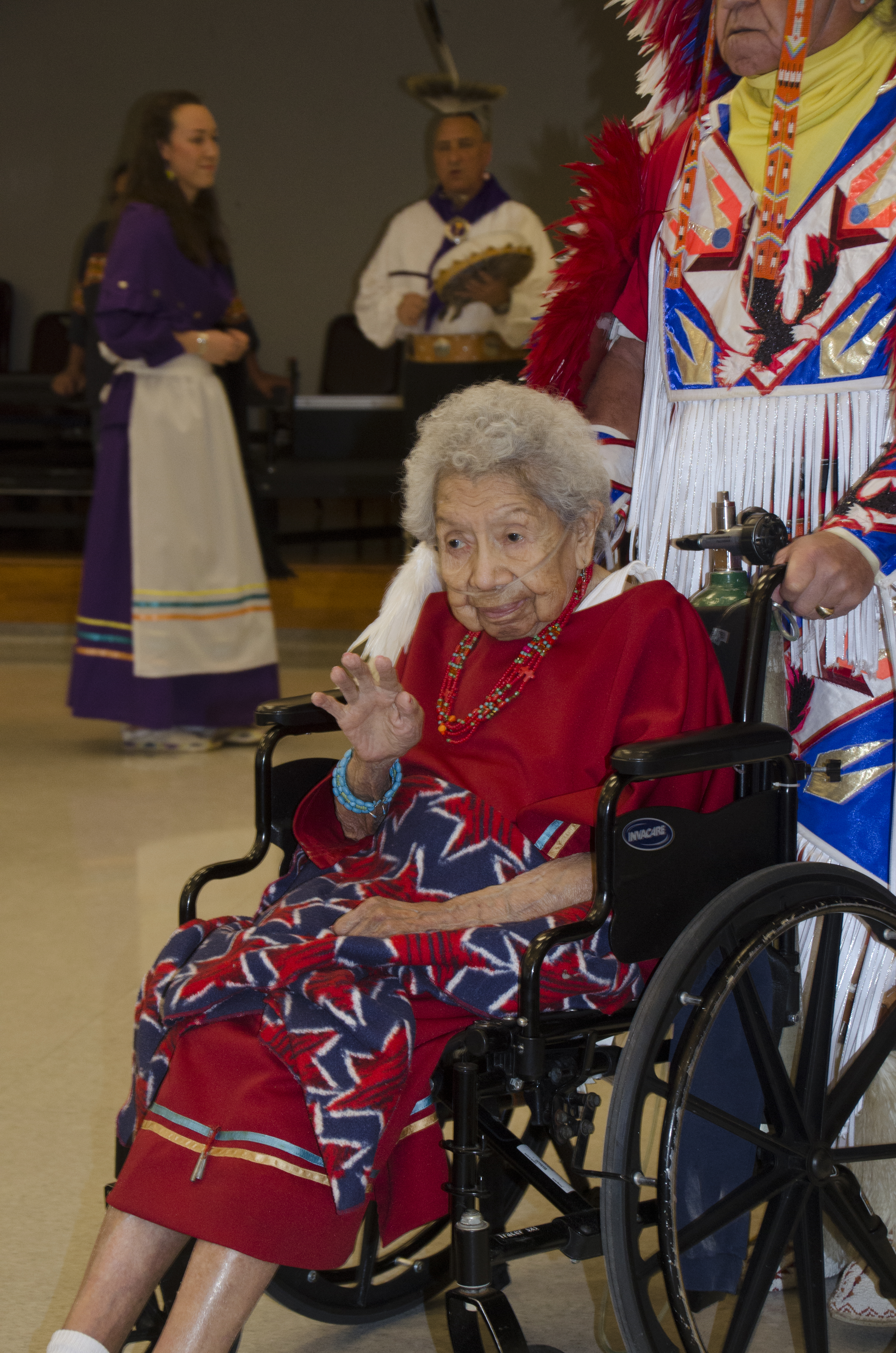 On Tuesday, March 14, the Oklahoma Veterans Center in Claremore hosted a Native American pow wow. The pow wow performers consist of members from the Creek and Cherokee tribes. The group travels all over the world, recently to England. But this performance was special.
Mamie Dixon, a resident at the Veterans center, is Creek Indian and was very active in her tribe. She served during World War II as a member of the Women's Army Corp. For the past couple of years, her family has arranged this group of Native American pow wow dancers to come to her Veterans center and perform on her birthday. This year, financial complications prevented her family from funding the event.
Administrators at the facility found out about this and came up with a solution. Through the Senior Housing Crime Prevention Foundation (SHCPF), Central Bank of Oklahoma provides the Senior Crimestoppers program to the Oklahoma Veterans Center at no cost. Senior Crimestoppers, in addition to crime prevention components, includes a program called Wish Comes True. Through this, the Veterans center can use an annual grant from the bank to fulfill the wish of a resident or group of residents.
So on March 14, the day Mamie Dixon turned 103, the Wish Comes True dollars were used to pay for the pow wow.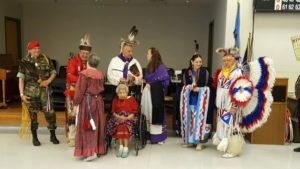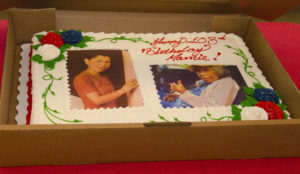 ---
To learn more about Senior Crimestoppers and the Wish Comes True program, visit SeniorCrimestoppers.org.